Free Stuff From Others
Free Stuff
Free Tools
Free Tools You May Find Useful
for My Bookeeping Courses and Excercises
and also for your home or business use.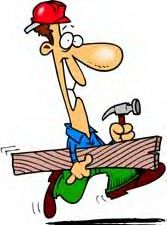 Gives you everything you'd expect in office software and more for free. Don't have Microsoft Word, Excel or PowerPoint ?
This office suite also provides you with the capability of working with Microsoft Word, Excel, and PowerPoint files.
Writer is a powerful tool for creating professional documents, reports, newsletters, and brochures.
Calc is a feature-packed spreadsheet which can turn boring numbers into eye-catching information.
Impress is the fastest, most powerful way to create effective multimedia presentations.
Draw will produce everything from simple diagrams to dynamic 3D illustrations and special effects.
Reads and Prints PDF Files
Reads and Prints PDF Files
Excellent Substitute for free Adobe Reader
Free Zip File Program
PDF Manual
Browse by Topic