Payroll Information
Calculating Payroll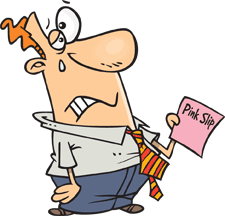 I think Ma's employees are getting impatient and want their checks so Ma (who does the payroll) better gather up the information and get out her pencil, calculator, and tax tables .
What information does Ma need in order to properly calculate her payroll ?
Regular and Overtime Hours Worked , Production of Pastries, Bonus Calculations, and Reported Tips.




Ma uses a time clock to record the time worked for all her employees except the manager and cooks who fill out a weekly time sheet and in addition any preparation employees also fill out a daily production report (number of pastries made) and tipped employees fill out a weekly report of tips received.
Hours Worked and To be Paid
Hours Worked and To Be Paid and Other Pay
Employee
Total Hours Worked
Regular Hours
Overtime Hours
Vacation
Sick
Tips
Bonuses
Fat Chef
85
1st wk-43
2nd wk-42
80
1st wk-40
2nd wk-40
5
1st wk-3
2nd wk-2
125
Notbad Cook
88
1st wk-38
2nd wk-50
78
1st wk-38
2nd wk-40
10
1st wk-0
2nd wk-10


Good Withcash
35
35
0
8
Wet Hands
42
40
2


Good Waitress
45
40
5


250
Handsome Waiter
50
40
10


50
Know Itall
N/A
N/A
N/A
8
500
Betty Baker
45
40
5


Line Man
40
40
0


Talk Alot
40
40
0


Other Employee Payroll Information
Piece Work Quantities for Betty Baker.




Betty gets paid $1.50 for each desert item she bakes. Betty produced 175 deserts during the week. Betty's Piece Rate Earnings equal $262.50 (175 X $1.50).
Banquet and Special Event Sales during the pay period.




Talk Alot had 4 banquets and/or special events booked during the pay period with total sales amounting to $1,000.

He is paid a 20 % commission of all banquet and special events sales. Calculated Commission equals $200.00 ( 20% X $1,000).
Any Employee Vacation , Sick Days, or Holidays that need to be paid.




Our cashier Goodwith Cash was off one day due to sickness and Mom had to run the register. Ma checked and Goodwith Cash hadn't used any of her 5 days allowed.




Also our manager Knowit All took one day off for vacation. Ma checked and he still had 7 days remaining.
Report of tips received during the pay period for Good Waitress and Handsome Waiter.




Good Waitress reported tips amounting to $250 during the period.




Handsome Waiter reported tips amounting to only $50 during the period. I guess he didn't impress the lady customers that much.
Our manager's bonus is based on a 1/2% of the current monthly sales and our chef's a 1/4% commission of the sales for the current two-week pay period. The sales for the month amounted to $100,000 and the sales for the current two week period amounted to $50,000.

Knowit All's Bonus- $500 (1/2 % x $100,000)

Fat Chef's Bonus- $125 (1/4 % x $50,000)
The sales during the first week were $23,000 and the sales for the second week were $27,000.
Employee deduction amounts for insurance.




Employee's Share (50%) - $5200/52 x .5 = $50 per week




Paid Weekly Employees- $50 Paid Bi-Weekly Employees- $100 Paid Monthly Employees- $217
Deduction amounts for employee bonds or savings accounts. Only the Chef-Fat Chef, Cook-Notbad Cook, and Manager-Knowit All have signed up for and authorized a deduction for bonds and/or savings.


Knowit All- Manager - $25 savings deduction $25 bond deduction per pay period.

Fat Chef- Chef - $25 bond deduction per pay period.

Notbad Cook- $20 savings deduction per pay period.
Fat Chef purchases a new shirt (uniform) costing $25.00 during the pay period.
Where did Ma get all this payroll information from ?
Ma designed forms to record days off, employee tips, and employee authorization forms for other deductions. Ma's pretty smart and also saves time by keeping an employee summary deduction sheet with the name of each employee and all the normal recurring employee deductions for each employee so that she doesn't have to go to the employee's payroll file each pay period to find out what deductions and how much to deduct from an employee's pay each pay period.
Let's Start Summarizing and Calculating
Now that we have all this information let's calculate Ma's Payroll !