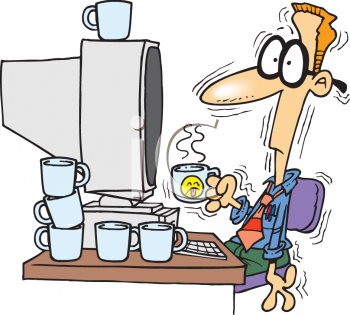 You basically have three options for Calculating Payroll and keeping up with your Payroll Reporting Requirements:
Do It Yourself




Qualified Employee - Bookkeeper

Outside Payroll Service or Accountant



Do It Yourself or Competent Bookkeeper
If you are able or have a competent bookkeeper you can do your payroll "in house" either the "ole fashion" manual way or with the aid of a computer and software. With the cost of payroll software so reasonable, I encourage you to acquire a good payroll program as one of the ingredients to your payroll system.
Record keeping - ugh ! In this lesson, the types of forms and records an employer needs to prepare and maintain were illustrated and discussed. Maintaining and keeping up with all the forms and calculations manually can be a nightmare.
While Excel Spreadsheets do help, I consider them a band aid.
If you haven't already, I
really do recommend
that you harness and tame the power of a computer and software to make your payroll tasks easier and less time consuming - even if you only have a few employees. This option allows you to have complete control of your payroll.
A site you might want to explore that does actuall provide free Payroll Management for up to 25 employees is Payroll4Free.com.
Outside Payroll Service

Another option is to use a Payroll Service. This option reminds of the ole Greyhound Bus Commercial where their slogan was "You can leave the driving to us". If you can find a reliable and reasonably priced service this is not a bad option. They calculate and distribute your payroll checks, maintain earnings and other payroll records, and file the necessary payroll forms with the government. This option provides you with less control of your payroll because you are relying on someone else.