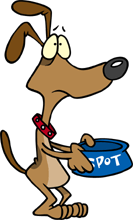 I'm just one of the little guys. Any and all support is deeply appreciated !
If you benefited from my tutorial, consider purchasing an E-book version of my tutorials. Your support makes it possible for me to continue to develop and add additional new tutorials to my Bean Counter Series.
For those wanting to Work Offline or Test Their Bookkeeping Skills
So, you want to learn Bookkeeping ! Ebook Versions Available
For those that like to work offline, I've provided two Ebook Versions of my Introductory Tutorial, an Interactive Ebook and PDF version available to download as a zip file and use on your computer for a small fee of $14.95.
Ideal for classrooms, since you can install a copy using a flash drive on all the class's computers where students can access the tutorial without an internet connection. A one time purchase allows you to install the Ebooks on as many computers as you need as long as it is used for educational purposes.
Within 60 days, if unhappy for any reason, your purchase will be refunded - no questions asked. Contact me info@dwmbeancounter.com
Buy Now
Purchase the Introductory Tutorial and/or Check Out the Other Available Tutorials
Baldy's Barber Shop accounting and bookkeeping practice set course was made to provide individuals and students with an overview of how the manual concepts taught in an introductory accounting course can be applied to a manual and computerized accounting system. In addition, the practice set illustrates the benefits of using a computerized accounting and bookkeeping system.
The bookkeeping practice set uses a one month accounting cycle for a fictional business (Baldy's Barber Shop) and is a great way for individuals and students to learn and test the bookkeeping skills needed to properly perform the necessary bookkeeping and accounting tasks. This accounting practice set includes
56 transactions
for the month of December that the student records in each of the exercises. Each of the bookkeeping exercises requires between 4 and 6 hours to complete.
Feel like you could use some more testing to see how well you've mastered beginning bookkeeping
Purchase My Tests
You also have the option for a small fee of purchasing my tests to be used offline. Find out more !