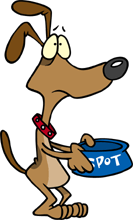 I'm just one of the little guys. Any and all support is deeply appreciated !
If you benefited from my tutorial, consider purchasing an E-book version of my tutorials. Your support makes it possible for me to continue to develop and add additional new tutorials to my Bean Counter Series.
For those wanting to Work Offline or Test Their Bookkeeping Skills By Doing
Baldy's Barber Shop accounting and bookkeeping practice set course was made to provide individuals and students with an overview of how the manual concepts taught in an introductory accounting course can be applied to a manual and computerized accounting system. In addition, the practice set illustrates the benefits of using a computerized accounting and bookkeeping system.
The bookkeeping practice set uses a one month accounting cycle for a fictional business (Baldy's Barber Shop) and is a great way for individuals and students to learn and test the bookkeeping skills needed to properly perform the necessary bookkeeping and accounting tasks. This accounting practice set includes
56 transactions
for the month of December that the student records in each of the exercises. Each of the bookkeeping exercises requires between 4 and 6 hours to complete.