Closing The Books
Closing The Books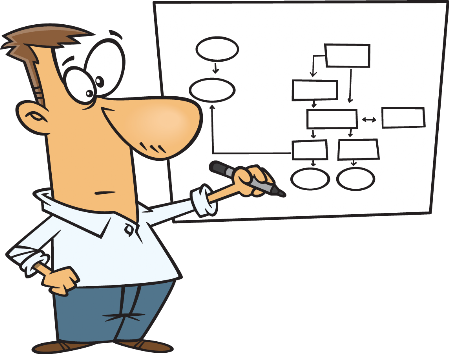 Earlier, we were introduced to Worksheets (Trial Balances), Adjusting and Closing Entries, and Financial Statements-
basically what they look like and what information they contain
.
You may have heard the phrase closing the books. Now, we are going to put the pieces together, the records used, what they're used for, how to prepare the records, and the steps taken in order to formally close our books.
So you know, in order to close the books and prepare financial statements:
We need to make sure that all our transactions have been entered in our Special Journals

All the amounts entered in the Special Journals have been posted to the General Ledger Accounts

General Ledger Susidiary records have been posted and updated and agree with the General Ledger Control Accounts

Any transactions requiring an Adjusting Entry have been identified

Use our Worksheets (Trial Balances) to enter our General Ledger Account Balances and Adjusting and Closing Entries

Prepare our Financial Statements

Enter our Adjusting and Closing Entries in the General Journal and

and post the amounts

to the General Ledger



You should realize that with a manual accounting system you can not prepare accurate financial statements at any time you want to.
You have to wait until all your bookkeeping records have been
posted. Since most amounts are only posted from the Special Journals to the General Ledger at the end of an accounting period, normally monthly,
this means after the end of a period or month. If you use accounting and bookkeeping software, you can prepare financial statements and other reports with "a push of a button" anytime you want.