Small Business Taxes
Courses & Lectures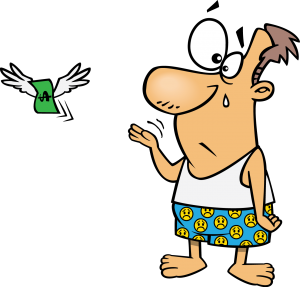 A Necessary Evil-Income Taxes
No, you don't have to be a tax expert; but, a basic knowledge can't hurt !
The IRS designed this workshop to help you, a new business owner, understand and meet your federal tax obligations.
This workshop is constructed so that the first four segments: Federal Taxes And Your New Business, Schedule C and Other Small Business Taxes, How to File and Pay Your Taxes Electronically, and Business Use of Your Home, may be relevant to you now and are for everyone no matter what kind of business you have or whether you have employees.
The remaining four lessons, Federal Taxes When Hiring Employees or Independent Contractors, How to Manage Payroll and Withholding the Correct Amount of Taxes, Tax Deposits and Filing a Return to Report Your Payroll Taxes, and Hiring U.S. Residents Who Aren't U.S. Citizens, are for those who already have or who are thinking about hiring employees.
If you need to learn about payroll and payroll taxes, check out my
Payroll Tutorial
.
DinkyTown provides tax calculators for you to estimate and review your taxes.
Needing a good Tax Program ? Not as well known as Tax Act, HR Block, and Turbo Tax; but, OLT Online Taxes provides an excellent alternative. Unlike others that
let you start
your "free return" and charge you based on what you enter, OLT provides an actually
free federal return
for everyone. In addition, you can prepare prior year returns.
Welcome to taxes 101, your crash course to federal income taxes. We've covered the tax basics including tax statistics, the history of taxes, tax terms, tax reform, tax brackets and rates, and tax FAQs, so you can get a good starting point for approaching the upcoming tax season.
Stress less and get tax help from a #1 tax rated service company. Excellent free information and guides about taxes. Free consultation also available.