Bookkeeping Mini Lectures
Quick Bookkeeping Insights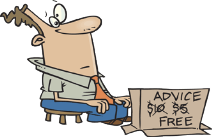 These 12 bookkeeping lectures last approximately 30 minutes. My new assistant Professor Old Lady will be delivering these lectures. No, she's not gorgeous or sexy;but,she's smart.
For those like me that like a writen transcript, download my free Basic Accounting Ebook that you can use to follow along with the videos and use as a quick reference book.
Individual Videos

Note: YouTube tries to "kidnap" you. When thru viewing the video close your browser to return to the menu.
Accounting and Bookkeeping
Journals and General Ledger