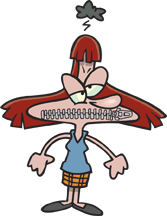 B
ean Counter Visitor's Internet Privacy Statement
Protecting your privacy is important to us. We hope the following statement will help you understand how Bean Counter collects, uses and safeguards the personal information you provide to us on our site. This web site contains links to other web sites. Please note that the privacy practices of those other web sites are not covered by this Privacy Policy, and we are not responsible for the privacy practices or the content of such web sites. You should be careful to review any privacy policies of other web sites visited from ours. This privacy statement applies solely to information collected by this Web site.
I. Information Collected On Our Site and How Used
If you subscribe to our news letter your e-mail address is used only to send you information about new additions to our site and occassional businees tips and offers that benefit small businesses. A cancellation link option is included in all e-mails and our home page to allow you to easily remove yourself from our mailing list. If you subscribe to our newsletter or e-mail us for any reason, your e-mail adress is never sold, rented, or given to others.
Any information obtained from registering for Bean Counter's Tutorials is never sold, rented, or given to others except for the information that you allow to be displayed to other users from your profile.
Any information obtained from purchasing any of my products or services is never sold, rented, or given to others.
Our refer a friend link where you can refer your friends to our site does not store any e-mail addresses -you the sender or any of your friends.
Cookies are pieces of information that a web site transfers to your computer's hard disk for record-keeping purposes. Cookies do not do any harm to a computer and can not personally identify users, although they do identify a user's computer. We do not use cookies but some of the sites we link to or advertise on our site use cookies to credit us with a referral from our site to their web site.
IP addresses are used by your computer every time you are connected to the Internet. Your IP address is a number that is used by computers on the network to identify your computer. IP addresses and the number of visits to our site and the pages viewed are tracked by our web counters. Bean Counter does not use your IP address to attempt to identify your personal information. The counter information is only used by us to monitor the number of visitors to our site and the pages visited in order for us to monitor the effectiveness of our advertising and the quality of the information presented on our site.
II.Disclosure of Visitor's or Customer's Information
Your name or e-mail address is not sold or given to any third party.
Bean Counter will only disclose personally identifiable data without your permission in the following limited circumstances: (i) if Bean Counter is required to do so by law, or (ii) if Bean Counter has the good faith belief that such action is necessary to conform to applicable laws or comply with legal process served on Bean Counter, or (iii) to protect and defend the rights or property of Bean Counter,or (iv)to prospective purchases and their advisors during a potential sale of our business and to the new owners if our business is sold.
III. Protecting Your Information
All of our employees are dedicated to maintaining and upholding your privacy and security and are aware of our privacy and security policies. Unfortunately, no data transmission over the Internet can be guaranteed 100% secure. As a result, while we strive to protect your personal information within our systems, Bean Counter cannot ensure or warrant the security of any information you transmit to us, and you do so at your own risk.
This site does not intentionally send unsolicited e-mail messages that could legitimately be construed as spam.
This site complies with the Children's Online Privacy Protection Act of 1998. This site is not specifically directed to children under 18. If this site has been informed or unintentionally collected or received information from a child under 18, we will immediately delete such information from our databases. This site shall not knowingly distribute any personally identifiable information erroneously collected from children under 18.
If you have any questions regarding this Privacy Policy, the practices of Bean Counter, or your dealings with our web site, please contact us at: Bean Counter, 4758 Forest Landing Way, Knoxville, TN, 37918. Contact: David Marshall - info@dwmbeancounter.com Telephone:865-766-5217.
VII. Modification of Privacy Policy By Bean Counter
Bean Counter reserves the right to change or update this Privacy Policy at any time.
Last Update: November 30, 2004
All changes or additions made to our privacy policy and their effective date are summarized in this section.
Initial Privacy Policy Implemented-June 1,2003
November 30, 2004 added policy covering Bean Counter's Tutorials