Accounting & Bookkeeping Quizzes & Games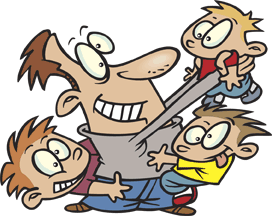 Who made the rule that we can't have a little fun and learn at the same time ? Definitely Not Me !!!!!
Like the song "You Made Lovin Fun" by Fleetwood Mac and Stevie Nicks, one of my goals is to make Bookkeeping Fun !
All Good Things Come to an End-Maybe-Maybe Not !
Unfortunately Flash by Adobe went the way of the dinosaur in 2020 -becoming extinct. This is the software that I used to create my games.
This created a lot of additional work for me. I had to convert all my quizzes and games to the "ole" fashion quizzes. You can access them with the following links:
The tests cover introductory bookkeeping and accounting concepts such as:
Accounting Terms & Definitions

Types Of Accounts

Chart Of Accounts

Understanding Debits and Credits


Financial Statements

Merchandise Inventories

Cash and Cash Controls

Recording Entries in Special Journals

Payroll


and More ...
Many have asked me what happened to all your games? Like Walk the Plank, Basketball, Teacher Invaders, etc. ? They were very good. I used them in my Accounting class. So even though t
hey discontinued Flash the software which the games were made with, I made an attempt to salvage most of them.
Use the link below to download the games. You need a Windows operating system to run them or a Mac that can run windows - they're .exe files.
A copy of the Instructions on how to use the games and what games are included is presented below as well as included in the download file.